Our Portable Appliance Testing Service

Covering: England, Scotland, Ireland & Wales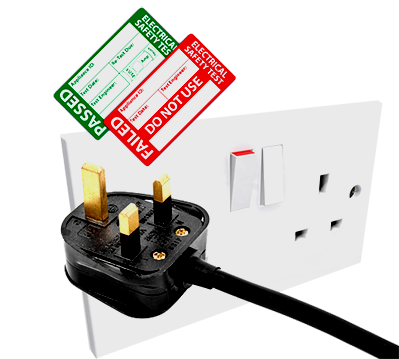 VAT Free

+

No Hidden Charges

From:
£0.60p per item
Free Plug & Fuse Changes

Free Minor Cable Repairs

Full Report / Asset Register

Full Compliance Certificate

No VAT or Call Out
or
How often do you need to have a PAT test?
As the duty holder, it's your responsibility to ensure your electrical appliances are safe.As soon as your appliances are compliant, you won't have to worry about forgetting to get them tested again. Our free reminder service will let you know when it's time to get in touch to book in a PAT test.
Is PAT testing a legal requirement?
The Electricity at Work Regulations 1989 make it your responsibility to make sure all your electrical equipment is safe to use. So you should regularly inspect, test and maintain electrical appliances to make sure they're complaint.If you don't do this, you could be putting yourself, your employees and your business at risk.
What is tested in a PAT test?
We carry out a number of inspections and tests:
1 User check
This informs the use or any potential danger signs, and an appliance can fail on this check i.e. a frayed cable can be marked as  not safe to use.
2 Formal visual Inspection
This is a simple process of visually inspection all of the appliance, cable and plug for obvious faults, including the fuse and wiring of the plug should be tested.
3 Combined Inspections and PAT testing
This is the main test, that involves the PAT testing equipment. This determines if the device is electrically safe to use on the class of construction i.e Class 1, Class 2 and so forth.
What needs to be PAT tested?
Any electrical appliance that has a plug needs to be PAT tested. This may include:
Stationary equipment, IT equipment, Moveable equipment under 18kg,Portable equipment,Hand-held equipment,Fixed equipment.
or
Swift PAT Engineers are

City & Guilds

Qualified and work to the current Code of
Practice for In-service Inspection and Testing of Electrical Equipment 5th Edition